UPDATE: May 25, 2021
The library is almost fully re-open for service at this time, and we have been resuming our teen volunteer program in a limited manner!
We've also got a lot of activities planned for the summer and could use some help. Some are programs are outdoor, some are "take and make" arts and crafts kits that need to be assembled, and some projects are longer term community efforts. If you'd like to help out with any of these things, please introduce yourself by filling out a quick online form, Click Here for Volunteer Interest Form.  Then, we will be in touch! 
Save
Save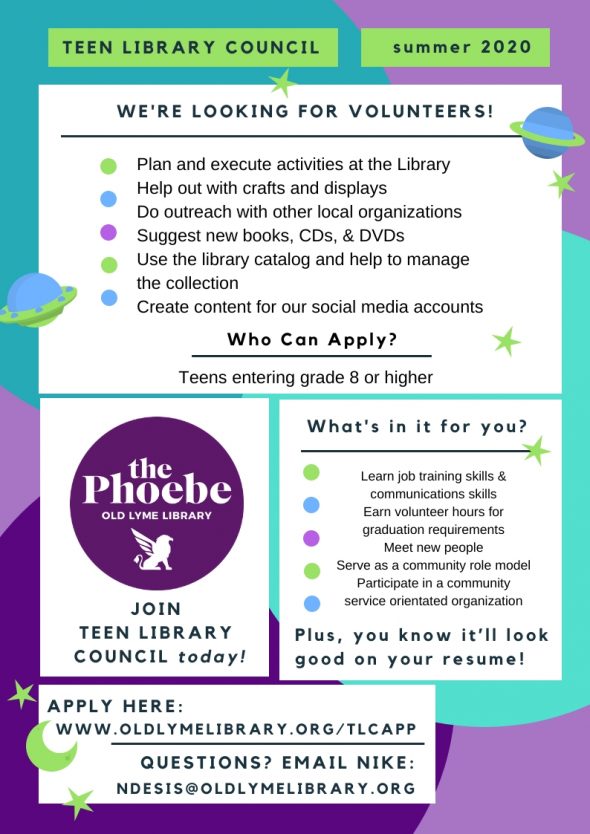 Any other questions or suggestions?
Email Nike, Young Adult Librarian at ndesis@oldlymelibrary.org