UPDATE: March 17, 2020
The library is currently closed until further notice, to help prevent the spread of COVID-19.
When the library re-opens for service, we will resume our teen volunteer program, please join us!
Have questions or suggestions in the meantime?
Email Nike, Young Adult Librarian, at ndesis@oldlymelibrary.org
Save
Save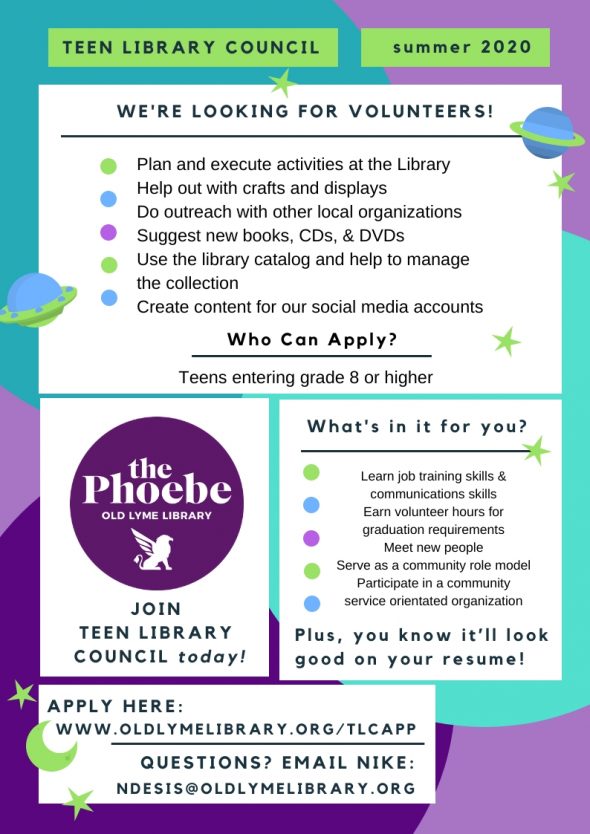 Interested in volunteering at the Library? Here's your chance to put something great on your resume, start earning your community service hours, and help your community! Join the Teen Library Council!
Then, we will contact you and schedule a quick orientation and introduction.