The BookCellar is a highly successful used book store managed by the volunteer Friends of the Library and housed on the Old Lyme Library's lower level.
If you have not yet visited, you are cordially invited to stop by and shop, drop off book donations, or complete a volunteer application. Choose from thousands of books available on such topics as art, business, classics, computers, cooking, language, literature, medicine, music, parenting, pets, reference, religion, sports, world history as well as books for children, young adults, modern fiction and non-fiction.  We also have a large collection of DVDs, CDs and Audiobooks. The BookCellar gratefully accepts "gently used" books: please, no damaged, mildewed, moldly or musty books (please recycle these). Here's our Donation Guide so you see what we can accept. We appreciate you keeping Phoebe's BookCellar in mind and your generous donations.
Be sure to browse the on-going sale of books in the Library Lobby.  The BookCellar also features a large collection of Rare Books at very reasonable prices. Click here to see catalogs.
Every dollar earned at the BookCellar goes directly to support the Library.
 Hours:
Wednesdays: 10 – 4pm
Saturdays: 9 – 1pm
Phoebe's Book Cellar observes all Library closings.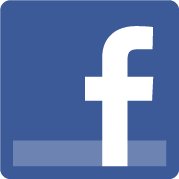 Like Phoebe's Bookcellar on Facebook