This program will be virtual (via Zoom) email Linda Alexander at lalexander@oldlymelibrary.org each month to receive a link to the discussion.
The library has multiple copies of the book, please call (860-434-1684) to reserve a copy for curbside pickup.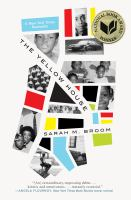 March 1 – The Yellow House by Sarah Broom
Image Credit: Syndetics
"A brilliant, haunting and unforgettable memoir from a stunning new talent about the inexorable pull of home and family, set in a shotgun house in New Orleans East.
In 1961, Sarah M. Broom's mother Ivory Mae bought a shotgun house in the then-promising neighborhood of New Orleans East and built her world inside of it. It was the height of the Space Race and the neighborhood was home to a major NASA plant―the postwar optimism seemed assured. Widowed, Ivory Mae remarried Sarah's father Simon Broom; their combined family would eventually number twelve children. But after Simon died, six months after Sarah's birth, the Yellow House would become Ivory Mae's thirteenth and most unruly child."
(Amazon.com)
April 5 – The Dutch House by Ann Patchett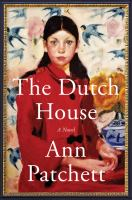 Image Credit: Syndetics
""Do you think it's possible to ever see the past as it actually was?' I asked my sister. We were sitting in her car, parked in front of the Dutch House in the broad daylight of early summer." At the end of the Second World War, Cyril Conroy combines luck and a single canny investment to begin an enormous real estate empire, propelling his family from poverty to enormous wealth. His first order of business is to buy the Dutch House, a lavish estate in the suburbs outside of Philadelphia. Meant as a surprise for his wife, the house sets in motion the undoing of everyone he loves. The story is told by Cyril's son Danny, as he and his older sister, the brilliantly acerbic and self-assured Maeve, are exiled from the house where they grew up by their stepmother. The two wealthy siblings are thrown back into the poverty their parents had escaped from and find that all they have to count on is one another. It is this unshakeable bond between them that both saves their lives and thwarts their futures. Set over the course of five decades, The Dutch House is a dark fairy tale about two smart people who cannot overcome their past. Despite every outward sign of success, Danny and Maeve are only truly comfortable when they're together. Throughout their lives they return to the well-worn story of what they've lost with humor and rage. But when at last they're forced to confront the people who left them behind, the relationship between an indulged brother and his ever-protective sister is finally tested."
(Syndetics)
May 3 – Writers & Lovers by Lily King
Image Credit: Syndetics
"Blindsided by her mother's sudden death, and wrecked by a recent love affair, Casey Peabody has arrived in Massachusetts in the summer of 1997 without a plan. Her mail consists of wedding invitations and final notices from debt collectors. A former child golf prodigy, she now waits tables in Harvard Square and rents a tiny, moldy room at the side of a garage where she works on the novel she's been writing for six years. At thirty-one, Casey is still clutching onto something nearly all her old friends have let go of: the determination to live a creative life. When she falls for two very different men at the same time, her world fractures even more. Casey's fight to fulfill her creative ambitions and balance the conflicting demands of art and life is challenged in ways that push her to the brink."
(Syndetics)
Save
Save
Save
Save
Save
Save
Save
Save
Save